Where Were We?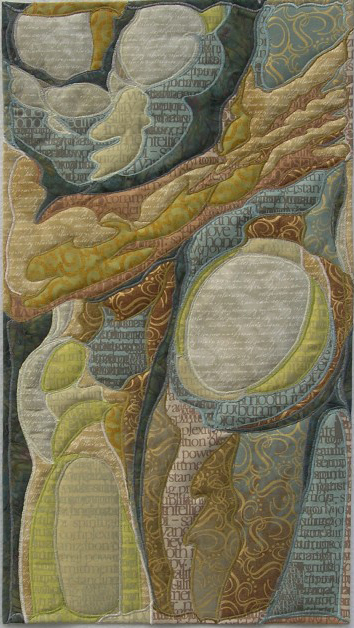 2004
13"w x 23"h
$475
email me
Materials, techniques
Commercial cottons, rayon threads
Free-motion machine applique, free-motion machine stitching
Statement
Reuniting with a loved one after a long separation creates an intensity of passion that is instantly recognizable to anyone who has ever felt it. Where Were We, with its text-based fabrics, speaks to the reunion of lovers who have had only words to touch with up to now.
Showings
New England Quilt Museum, November 3, 2005 – January 7, 2006